---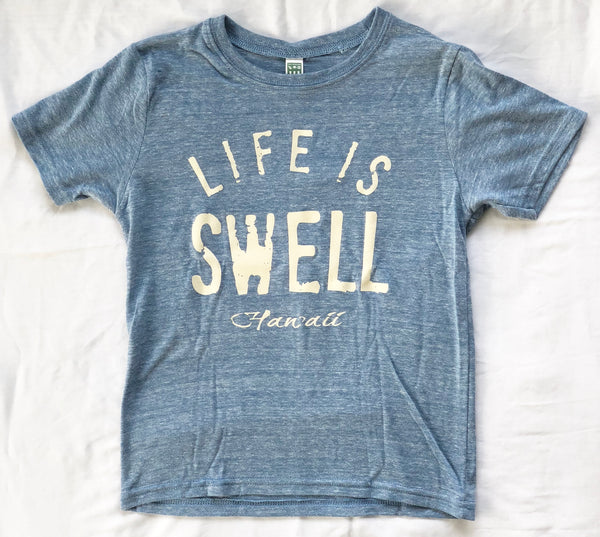 Our clean and simple "Big Swell - Hawaii" design is appealing for youth, and super comfy to wear any day of the year. It's printed in off-white on tri-blue eco-tri-blend jersey (composed of combed ring spun 50% polyester, 38% cotton and 12% rayon and incorporating organic and recycled materials). The ocean color is great for boys and girls alike!
 Youth sizing: S(8), M(10), L(12)
Complementary "Big Swell" designs are available in babies, toddlers, women and men styles. Perfect for a special family gift!